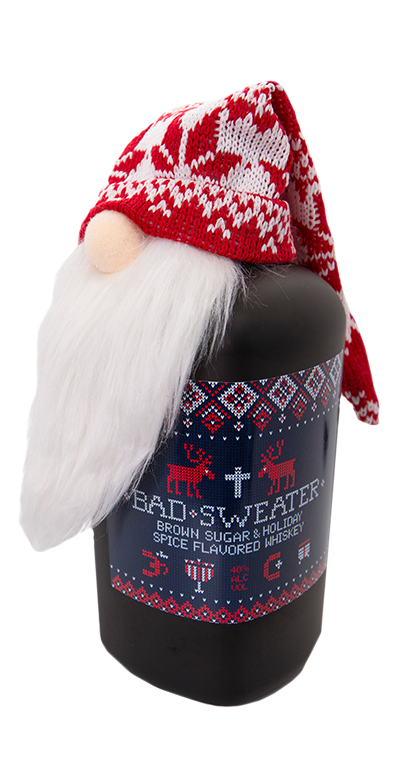 The Whiskey
Aged Whiskey spiked with our favorite holiday spices – cinnamon, nutmeg, clove, cacao nibs, brown sugar, Valencia orange peel, and vanilla bean.
The Process
The blend of spices is steeped in the Whiskey at high proof to extract maximum flavor. Once the spices have been integrated, the Whiskey is titrated to 80 proof for prime drinkability.
The Profile
Inviting and undoubtedly festive, this will be your new favorite accompaniment to holiday merrymaking. Enjoy in your holiday cocktail, over ice or in your coffee (no judgment!), this spiced Whiskey will surely enhance any holiday celebration.
The Gnome
Who doesn't love the tradition of the holiday Gnome? This year's Bad Sweater comes with an adorable Gnome hat bottle topper. No wrapping needed, this is the perfect holiday gift to give and receive.