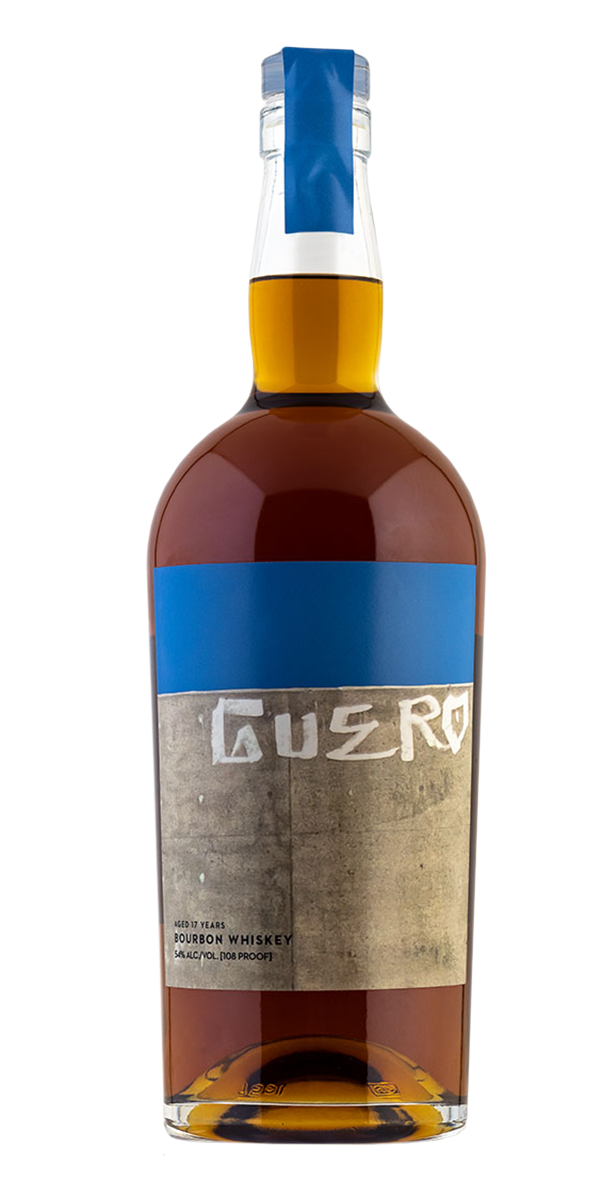 Age: 17 Years
Tasting Notes: Stunning and undeniably voluptuous with a plethora of caramel, exotic baking spices and rich vanilla derived from barrel age. Elegant and extremely complex.
Proof: 108
Mash Bill: 84% corn, 8% rye, 8% malted barley
Production: Ultra-rare, mature Bourbon, only 900 cases produced
Name: The name Guero is very near and dear to Dave Phinney's heart. It was the nickname given to him at his first harvest job where he was the only white guy on an all Mexican crew. It translates to "light-skinned", and the days and nights of working in the winery as part of a temporary harvest team with this skilled crew remain some of Dave's fondest memories.