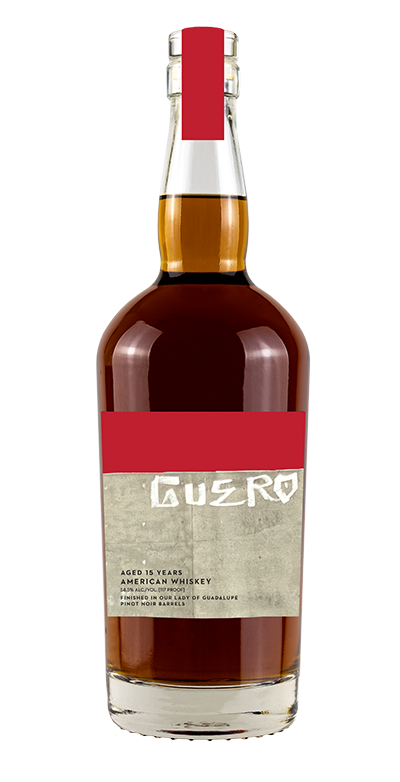 Master Distiller Jordan Via started with a stunning 15 year old American Whiskey and then finished the blend in Dave Phinney's newest wine release, Our Lady of Guadalupe Pinot Noir barrels which brings an undeniable complexity and beauty to the finished Whiskey.
SOURCING
Distilled in Indiana and aged at Savage & Cooke in Northern California.
BARRELS
Primary aging in new charred American oak barrels for 15 years finished in barrels that previously held OLG Pinot Noir from Sta. Rita Hills AVA.
WATER
Proofed to 117 with pristine water from Dave's high elevation property in Alexander Valley, 40 miles from the distillery.
MASH BILL
99% Corn, 1% Malted Barley
PROFILE
Decadent and enchanting aromas of rich caramel, butterscotch and toffee evolve to sensational flavors of exotic spice, honey and dark fruit on the palate. Stunning from start to finish.