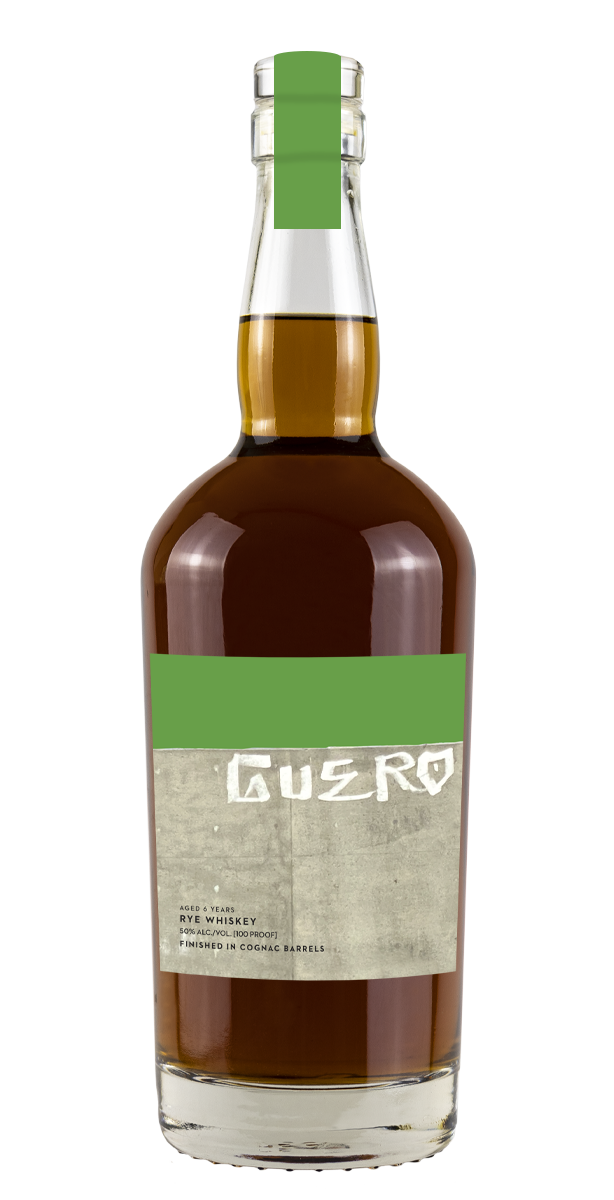 GUERO 6 YEAR OLD RYE FINISHED IN COGNAC BARRELS
Master Distiller Jordan Via started with a stunning 6 year old Rye and then finished the blend in Cognac barrels which brings an undeniable complexity and beauty to the finished Rye.
SOURCING
Distilled in Tennessee and aged at Savage & Cooke in Northern California.
BARRELS
Primary aging in new charred American oak barrels, finished in barrels that previously held Fine Champagne Cognac.
WATER
Proofed to 100 with pristine water from Dave's high elevation property in Alexander Valley, 40 miles from the distillery.
MASH BILL
51% Rye, 45% Corn, 4% Malted Barley
PROFILE
Brooding and intriguing on the nose with orange marmalade and spicy oak. Expansive palate with an array of baking spices, caramel and honey. Gorgeous from start to end.